Exhibition"Paris+"@NADiff gallery, Tokyo
UP-DATE:2013/8/19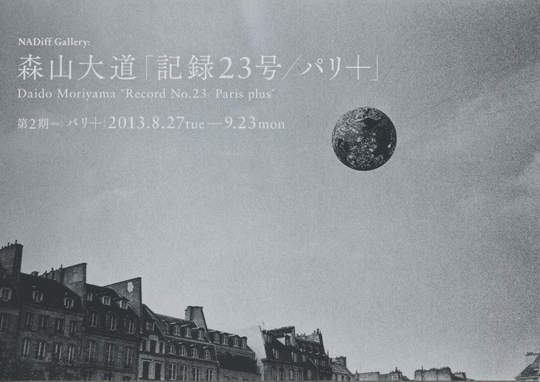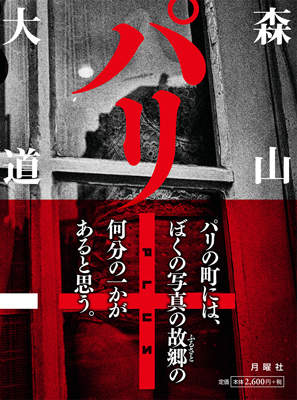 27th Aug - 14th Oct, 2013
1-18-4, Ebisu, Shibuya, Tokyo
12:00 - 20:00, close on Mondays
2730JPY, 504pages
Exhibition"RECORD NO.23"@NADiff gallery, Tokyo
UP-DATE:2013/7/27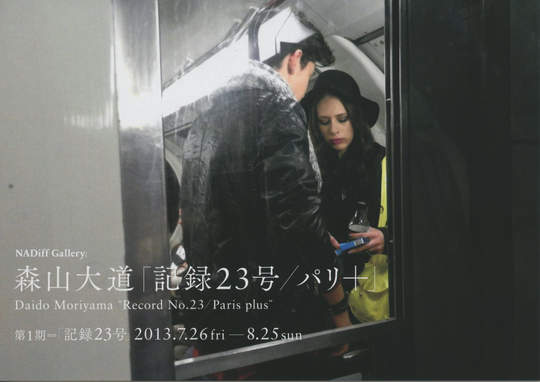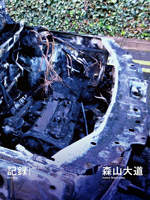 RECORD No.23
26th Jul - 25th Aug, 2013
1-18-4, Ebisu, Shibuya, Tokyo
12:00 - 20:00, close on Mondays
3990JPY, 160pages
Exhibitions in France @Arles & Paris, France
UP-DATE:2013/6/28
Daido Moriyama
"LABYRINTH + MONOCHROME"
in collaboration with Polka Galerie (Paris) and the association of Le Méjan (Arles)
July 1. - September 22. at the Rencontres d'Arles festival
Magasin électrique, Parc des Ateliers, Arles, France
"View from the Laboratory" [Platinum prints]
July 6. - September 7. at Polka Galerie
'1965~'@Gallery 916, Tokyo
UP-DATE:2013/6/13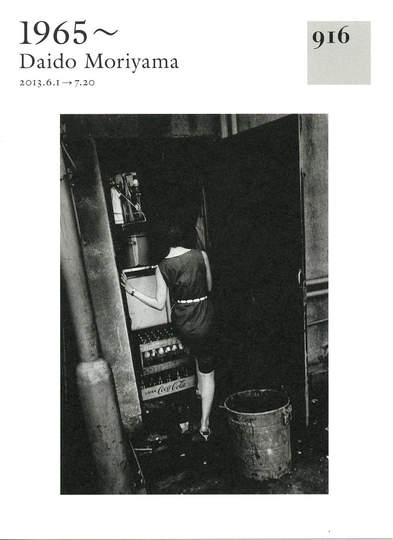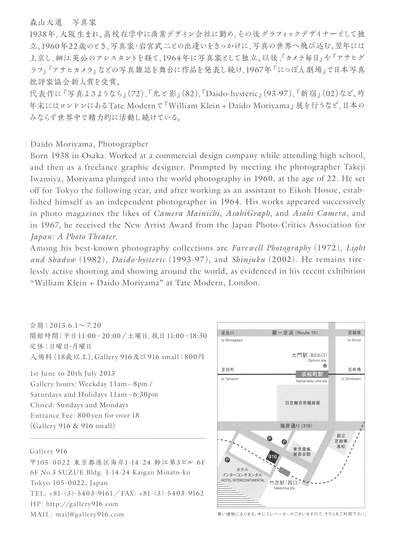 '1965~'
Gallery 916
6F 1-14-24, Kaigan, Minato-ku, Tokyo
11:00~20:00 (Weekdays)
11:00~18:30 (Sat. and National Holidays)
Close: Sun. & Mon.
Entrance : 800JPY (over 18y.o.)
Exhibiton: Now and Now @ Steven Kasher Gallery, New York
UP-DATE:2013/4/ 4
Daido Moriyama: Now and Now
Steven Kasher Gallery
March 28th through May 4th, 2013
Tuesday through Saturday, 11am to 6pm
521 W. 23rd St., New York
NY 10011
One sunny day I'm walking in the city with a camera in my hands. Powdery rays falling onto my shoulder like a sparkly mother cloud. On the afternoon street everyone -- the construction workers, people chatting in front of the store, children and mother playing in the park, couples walking hand in hand, businessmen on lunch break, cats and dogs on the sidewalk -- seem lively under the clear sun. Buildings and tree-lined sidewalks, everything on the ground, and everything my eyes capture: their existence moves me.
On a day like this I feel wonderful and I just want to take pictures of everything I see. Before I know it I release the shutter. Calm afternoon hours; I feel the connection to the city naturally. It is a joyful and happy moment.
So then, one by one, I capture the sunny street moments into my camera. My body turns into a sensor. Anything that touches my sense and memory: I take a picture, as insects eat up leaves.
These actions are "Record" to me. I've been looking at people, the world, and myself, throughout my lifetime.
Daido Moriyama March 22, 2013
http://www.stevenkasher.com/